Phone number: +1 530 823 9000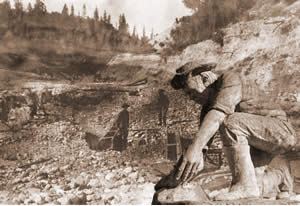 Pioneer Mining Supply is the home of the famous Blue Bowl concentrator in Northern California.
Pioneer Mining supplies is located at 878 High St, Auburn, CA and caters to prospectors and treasure hunters worldwide. Heather Willis is the store manager.
Step back in time and experience the Gold Rush adventure. You supply the dream, and we supply the gear to make it a reality. We stock new power sluices, sluice boxes, pans, and all your basic needs for prospecting.
Here you will find items we offer online. If you want to see even more of our great products, come visit us at our store location. We have a large selection of books, metal detectors, wet suits, rock tools, and any other prospecting tools you may need.